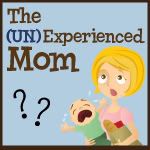 Today's Fill in the Blank Friday statements are:
The children's show I can't stand is_____________.
But the show I secretly like is _________________.


The children's show I can't stand is
The Fresh Beat Band.
It makes me completely crazy, and although the songs are catchy, they stick in your head forever, the actors can't sing that well and they wear the same things every.single.episode. As do their child-counterparts. Not fun. Not fun at all. Maybe I despise them because the channel formerly known as Noggin advertised them so friggin much before their show even aired? And they changed their name from

'The Jumparounds,'

and, well, they're annoying. Seriously.


But the show I secretly like is not really much of a secret. I totally love
Charlie and Lola.
They're adorable. Even if they don't have parents (in a
Max & Ruby
kind of way!) Oh! And I nearly forgot how much I love

Peppa Pig!

I wish we got more than the brief shorts, and really am ready for a 1/2-hr show! Something interesting in my enjoying the shows where the characters have a bit of a British accent, no?


Anyway, that's my deal. Click the button above to see more of what people are sharing about the shows their little ones enjoy!